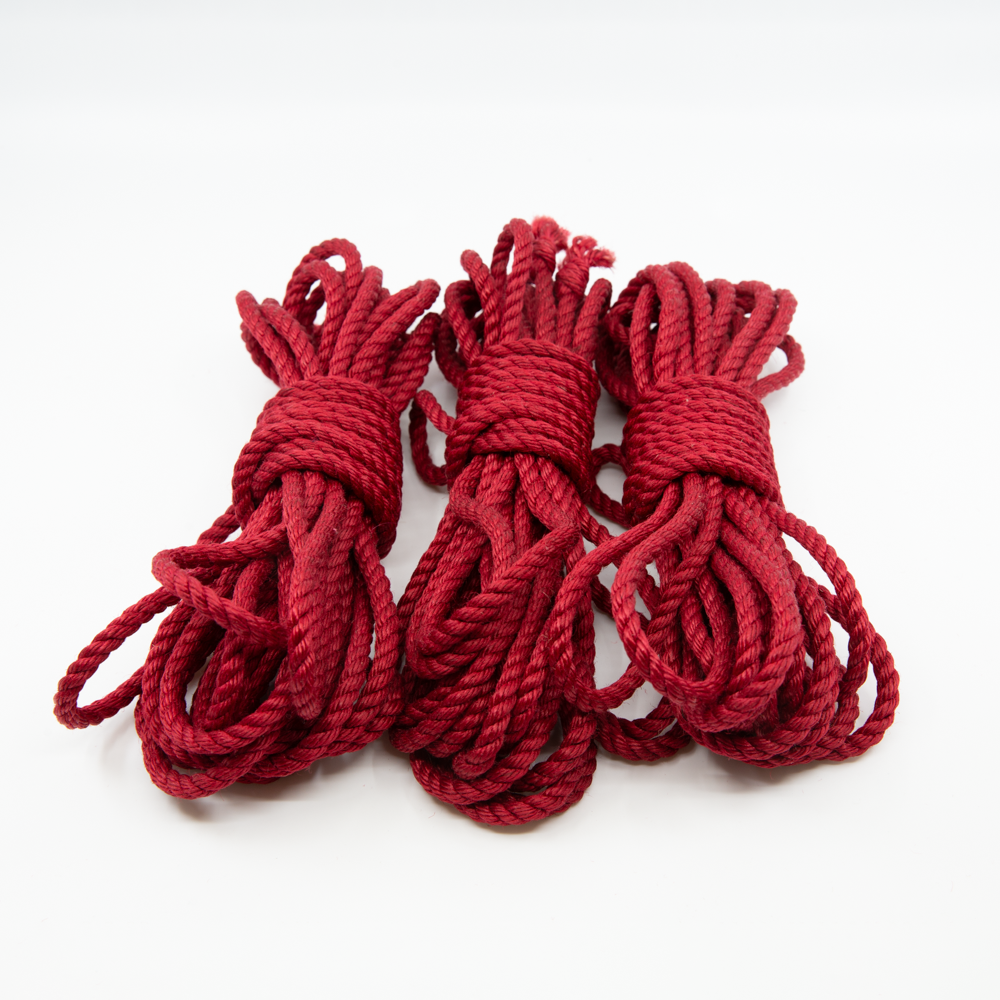 Nawaya
Set Nawaya 6mm rot (3x8m, conditioned)
Ready to be shipped within 1 to 3 days.
2 available now
21 available in 3 to 5 days
€97.20
Variants
Product attributes
Diameter Ø
6.0 mm
Color
red
JBO
free of JBO
Length
8.00 m
End knots
Parallel overhand knot
Treatment
✓ Broken
✓ Singed
✓ Oiled

Material
Jute
Set size
3 ropes
Tightness
Medium
Accessoires
Without accessoires
Product description
Nawaya is one of the oldest Japanese rope manufacturers. The rope is imported to Germany by ship, which is why the delivery time is about three to four months, should it not be in stock. The jute rope of the brand Nawaya is available in different ediameters and colors. It consists of three twisted strands and 8 yarns each. It is free of mineral oils (JBO) and therefore has no unpleasant smell. The rather tightly twisted rope is officially stated to be 6mm, but due to its strength it is more likely to be classified at 5.5mm. Over time, it becomes a little looser and then more like 6mm. Due to the strength it is particularly suitable for beginners, because the tension of the three strands do not differ so quickly and the rope therefore remains usable longer.
This product is based on
Similar products