Jute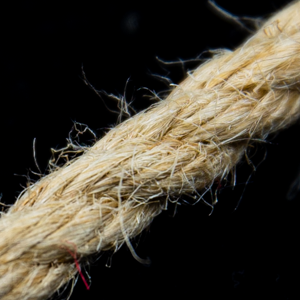 Jute is one of the most commonly used materials in bondage. It is available in many diameters and lays (loose and tight), but barely thicker than 6mm.
Lighter than most other materials
Loved for its itchiness/ruffness
Weakest material
Read more about different materials Browse all jute products
Hemp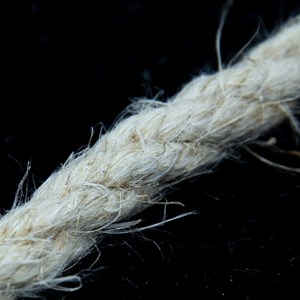 Hemp is very common and especially valued for its superior strength over jute. However, the often unpleasant smells keeps many people from using it in bondage. Often hemp is washed to get rid of the typical smell.
Loved for its is smooth surface
Stronger than Jute
Read more about different materials Browse all hemp products
Linen-Hemp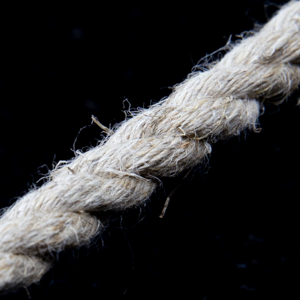 Linen hemp is often referred to as a superior hemp product or premium (linen) hemp. However, strictly it's not hemp but linen, which has a different fibre structure. Its surface is very smooth and therefore close to cotton.
Very smooth surface
No smell in comparison to hemp
Read more about different materials Browse all hemp products
POSH