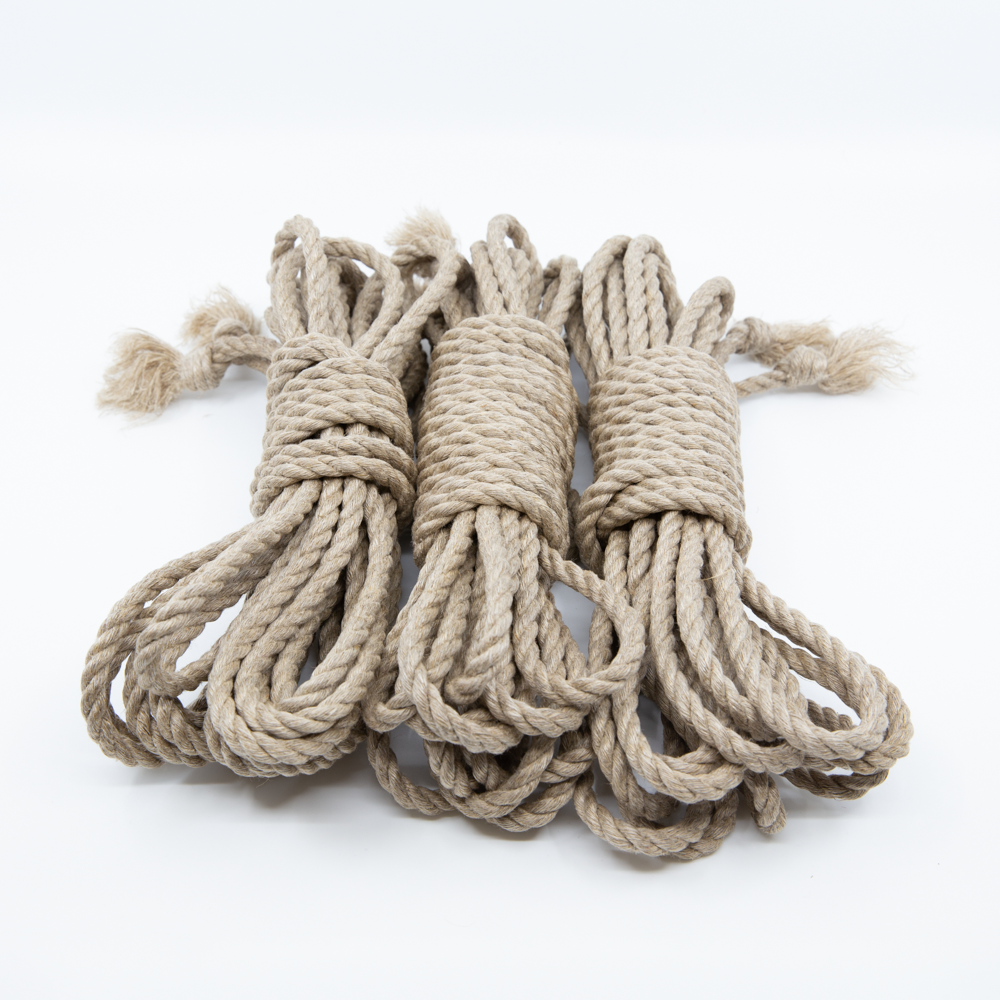 Sammt
Set Leinenhanf 6mm (3x8m, conditioned)
This product is currently out of stock.
Notify me when this product is back in stock.
An account will be created for you automatically, if you don't have one, yet. You will have to confirm your email address. If an account for this E-Mail address exists, please login to your account first!
€66.30
Variants
Product attributes
Diameter Ø
6.0 mm
Color
natural
JBO
free of JBO
Length
8.00 m
End knots
Parallel overhand knot
Treatment
✓ Broken
✓ Singed
✓ Oiled

Material
linenhemp
Set size
3 ropes
Tightness
Tight
Product description
Linen hemp is often also referred to as premium hemp but is technically not hemp but linen. However, it is a superior rope, as the often disliked smell is not present. It is softer then hemp and much softer than jute fibers. This premium product is washed before manufacturing and has therefore a very high quality with a pleasent smell. In comparison to jute, it has a bit more weight, but is less itchy and almost as soft as cotton. Therefore it is suitable for sensitive skin. The 6mm rope is pretty accurate in diameter.
This product is based on